Battle of Costa Mesa - 2012
Every year, the American Civil War Society (ACWS) performs the Battle of Costa Mesa at Fairview Park where approximately 150 Civil War buffs join together to reenact a Civil War battle.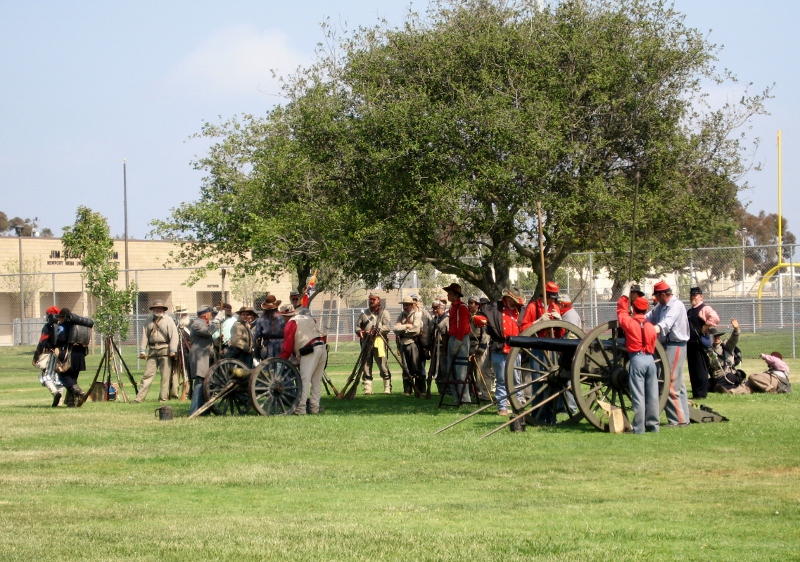 The 2012 Battle of Costa Mesa will take place on April 14 and April 15, 2012. If you want to learn more about life in the Civil War, be sure to visit Civilian Town, with both Confederate and Union soldiers' camps and Sutler Row where you can purchase all sorts of items. Please see a small bit from a previous Battle of Costa Mesa below:
Originally Posted at: Battle of Costa Mesa
Admission is free as is parking. Fairview Park is located at 2525 Placentia Avenue in Costa Mesa. If you have questions about buying or selling a home in Costa Mesa, please contact Christine Donovan at 714-319-9751.
***************************************************************************
About the author: Christine Donovan is a California Residential Real Estate Broker with experience in assisting clients buy and sell residential real estate.
Are you upside down in your home? Is it worth less than you owe? Are you concerned about making your mortgage payment? For more information see Options to Foreclosures, understanding short sales or contact me at christine@donovanblatt.com to discuss your options.
If you want to buy a home or to list your property for sale, please click Newport Beach homes, Costa Mesa homes, Huntington Beach homes or Orange County homes.  Click the link if you are interested in buying a home at a courthouse auction sale.
Contact me at christine@donovanblatt.com or 714-319-9751 to learn about her system which will make your buying and selling experience easier.
Disclaimer: All information in this blog is deemed reliable but is subject to change at any time and is not guaranteed to be accurate nor are there any warantees either express or implied. This blog is not intended to offer any legal, tax or other advice.
Click Orange County homes for sale to view all OC homes for sale.