Costa Mesa Miniature Trains to Keep on Rolling
This week, Costa Mesa City Council voted to extend Goathill Junction's lease for another 5 years allowing the popular miniature trains in Fairview Park to continue to delight children, young and old.
The Orange County Model Engineers (OCME) have run the Goathill Junction miniature trains in Fairview Park since 1988. There are about 100 members of OCME and have invested about $750,000 into building and maintaining the railroads in Fairview Park over the past 25 years. The trains have given about 40,000 rides per year for the past two and a half decades. The trains are open to the public on the third weekend of each month, and the rides are free though donations are accepted happily.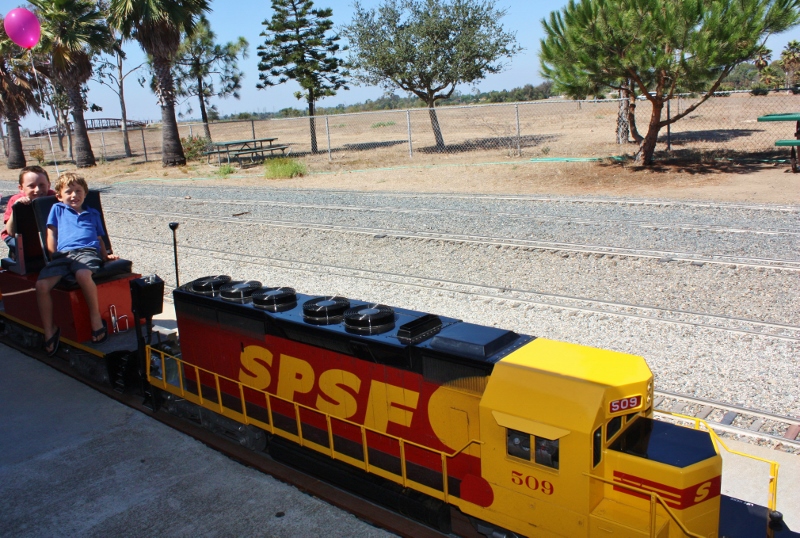 The trains have holiday celebrations throughout the year with Pumpking Patch Runs and a visit to the North Pole at Christimas.
For more information about Costa Mesa miniature trains, see: Fun, Free or Near Free Things to Do in Costa Mesa - Minature Trains 5 Things to Do in Costa Mesa with Young Kids
If you are interested in selling or buying a home in Costa Mesa, please contact Chistine Donovan at 714-319-9751.
Originally posted at: Costa Mesa Miniature Trains Receive Extension on Lease
***************************************************************************
About the author: Christine Donovan is a California Residential Real Estate Broker with experience in assisting clients buy and sell residential real estate.
Are you upside down in your home? Is it worth less than you owe? Are you concerned about making your mortgage payment? For more information see Options to Foreclosures, understanding short sales or contact me at christine@donovanblatt.com to discuss your options.
If you want to buy a home or to list your property for sale, please click Newport Beach homes, Costa Mesa homes, Huntington Beach homes or Orange County homes.  Click the link if you are interested in buying a home at a courthouse auction sale.
Contact me at christine@donovanblatt.com or 714-319-9751 to learn about her system which will make your buying and selling experience easier.
Disclaimer: All information in this blog is deemed reliable but is subject to change at any time and is not guaranteed to be accurate nor are there any warantees either express or implied. This blog is not intended to offer any legal, tax or other advice.
Click Orange County homes for sale to view all OC homes for sale.